Scott and Steve Dingle set records in Royal Palm Yacht & Country Club
Scott and Steve Dingle were teenagers when they built their first house.
Their father, Reverend Ronald Dingle of Advent Lutheran Church in Boca Raton, took the boys down to Key West for the summer — and put them to work on a home he was building.
"We were cheap labor," Scott recalled with a chuckle.
Today, the brothers don't build houses –– they build mansions. And they are anything but cheap labor. The Dingle brothers have made a name for themselves as the biggest spec developers in one of Boca Raton's hottest luxury communities, Royal Palm Yacht & Country Club. Their portfolio includes about 165 houses in Royal Palm, a quarter of all the homes there.
Some of the homes they have built have set price records. In October, Dr. Steven M. Scott (no relation) sold a newly completed waterfront mansion built by SRD to a banker for $25.8 million. It broke the Boca Raton price record previously set in 2021, when another waterfront mansion in Royal Palm sold for $24.5 million.
Five months later, in February, the Dingle brothers sold a 10,700-square-foot spec mansion with 124 feet of waterfront for $28 million, once again shattering the price record for Boca Raton.
That their mansions dominate the top of Boca Raton's luxury real estate market elicits little reaction from the Dingle brothers. Their commentary on their careers evokes the brevity of Serbian basketball star Nikola Jokic's post-game interviews. Jokic led the Denver Nuggets to their first-ever championship title, then told an NBC reporter, "The job is done, we can go home now."
The Dingle brothers will tell you flatly that the 2008 market collapse "hurt," and that Covid was "interesting."
While they learned the trade under the guidance of their father, the reverend wasn't a developer, he just built homes to relax –– four homes, to be exact –– he told the Sun Sentinel in 1998.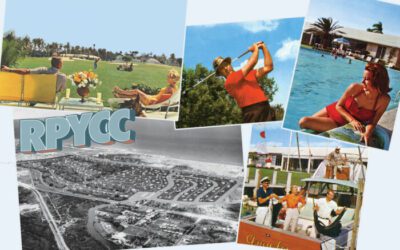 The Dingles moved to Boca Raton in 1967, when Scott was two years old. Four other Dingle siblings, Susan, Shari, Sean and Sander, didn't join in the spec business. Boca Raton was a different place when they were kids, the hospital was new, and rapid population growth was transforming the once-quiet farm town.
Steve Dingle was fresh out of college when the brothers went into business together. After a few renovations and custom-home projects, the Dingle brothers decided SRD would focus on Royal Palm.
"We made that a niche market for ourselves, to exclusively do specs in there," Steve Dingle said.
They've hit road bumps in the past. In 2012, local lawyer Michael D. Mopsick and his wife, Susan Mopsick, filed suit against SRD, after their home at 77 Southeast Olive Way in Boca Raton suffered water damage from an incorrectly installed pipe. The Dingle brothers built the non-Royal Palm house for the late developer Frank DiMisa, who sold the home to the Mopsicks in 2005 for $1.5 million, records show.
After a three-year legal battle, the case was dismissed in 2015, court records show. Details of any settlement were not disclosed. Scott Dingle called it an "insurance dispute."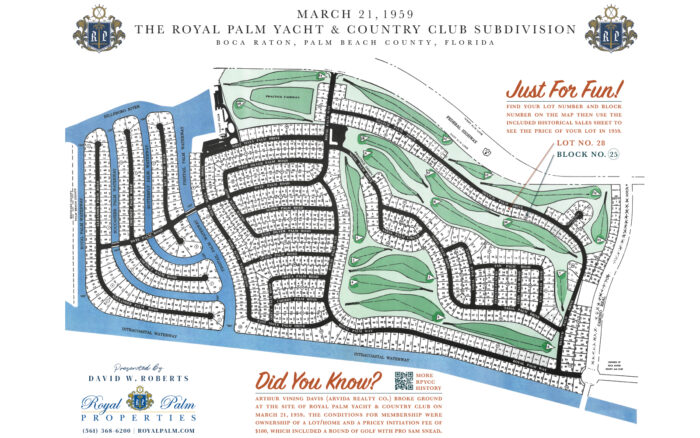 "We now know the Mopsicks, and recently they contacted us for advice on their house, which [we] were happy to oblige," he said via email. The Mopsicks sold the home for $2.4 million in 2021, records show.
At SDR, the strategy is to stick to a routine: the routine of building in Royal Palm, of working with the same construction team, and of working with the same design firm for every project. After their longtime architect retired, the Dingle brothers brought his lead designers in-house. They work with a team of 14 employees, three of whom are their kids.
"[It's] built on partnerships we've developed with all our subs and suppliers," Scott Dingle said.
Consistency with the players involved is key, but so is choosing the lots the brothers develop. "In Royal Palm, there's three different markets –– golf, waterfront, interior," Steve Dingle said. No defining characteristic deems a lot "premium" in their eyes, but like all real estate, location is king. Size, of the lot and water frontage, is also key.
They also need to buy land for the right price, but that gets trickier with the price growth in Boca these days. Amid price records, sellers tend to believe their properties are worth much more than Scott and Steve Dingle are willing to pay, they say.
Some brokers who've worked with them gush about their work. Susan Rindley, an agent with One Sotheby's International Realty, represented the buyer in the Dingles' October sale.
"There isn't anybody better than them," Rindley said. "They cross every 't'." She calls them "very honest, very respectful, very down to earth, very reasonable."
The broker who knows them best is their longtime partner and agent, David Roberts of Royal Palm Properties. "Every one of their customers they've built for is their reference list," Roberts said of the brothers. "You don't get that in South Florida, that kind of following."
Roberts has been selling homes in Royal Palm even longer than Scott and Steve Dingle have been building them –– nearly 40 years. He is the broker for all of SRD's projects. He knows the history of the community, and how the brothers' arrival was well-timed.
Royal Palm Yacht & Country Club started when a rich man had a tax problem, according to Roberts. Arthur Vining Davis was the longtime chairman of metals giant Alcoa, and a major investor in Florida real estate after World War II. At one point, Davis owned 125,000 acres across the region, including one-eighth of all of Miami-Dade County, his foundation reports.
According to Roberts, Davis was advised that to avoid a hefty tax bill, he would have to develop some of the land. He founded Arvida, his development company, and its first project, Royal Palm Yacht & Country Club, in 1959.
When Roberts joined Arvida as its in-house agent in 1984, Royal Palm's housing stock was aging, and they were losing buyers to rival developments.
"People, they didn't want a 20-year-old house. So we started having renovations," Roberts said. "It was an old Chevy with new fenders. We literally lost people for that."
In the midst of this need for builders, Steve and Scott Dingle arrived on the scene. Now, they've built so many multimillion-dollar homes, they don't remember their first record sale.
"I remember the first one over $10 million, it was on Alexander Palm [Road]," Scott Dingle said, pausing to see if he could remember the address.
They also have had repeat customers, building multiple homes for more than a handful of longtime Royal Palm residents, Steve Dingle said. He and his brother say they don't mind competition in the market. "We feel comfortable with the differences in our homes," Steve Dingle said.
They don't even seem bothered by the listing at 2499 East Maya Drive, an estate currently listed for $52 million by Constant Contact founder Randy Parker.
"Prices will continue to go up," said Scott Dingle, adding that he expects to break Boca's price record again. "I know we will. It's just a matter of when."